The Story of Crab Corner Maryland Seafood House
Crab Corner Maryland Seafood House is considered one of the best seafood restaurants in Las Vegas. It's owned and operated by the Smolen brothers, who are originally from the great state of Maryland. Upon coming to Las Vegas in 2006, they immediately noticed the lack of East Coast flavor for all of the transplanted residents. In 2010, the original Crab Corner restaurant on Eastern Avenue opened it's doors the public and was an instant hit. Crab Corner moved to its current expanded location on Rainbow Blvd in 2013. It offers the same great food, with a full bar and outdoor patio seating.

Crab Corner takes pride in offering the best, flown in fresh daily, seafood in Las Vegas. Our extensive menu offers such items as live lobster, soft-shell crabs, steamed mussels and clams, peel 'n eat shrimp and much more. Come try it & be transported to the Chesapeake Bay with great tasting fresh & hot steamed blue crabs & jumbo lump meat packed authentic Maryland crab cakes, delectable Bay oysters, and our homemade Maryland Red Crab Soup! We'll spread the paper on the table and hand you the crab mallet & knife while you dine in true Maryland crab feast style. So pull up a chair, role back your sleeves & dig in!

We offer many different daily specials a feature "Don't Be Crabby Hour" 7 days a week from 2-6.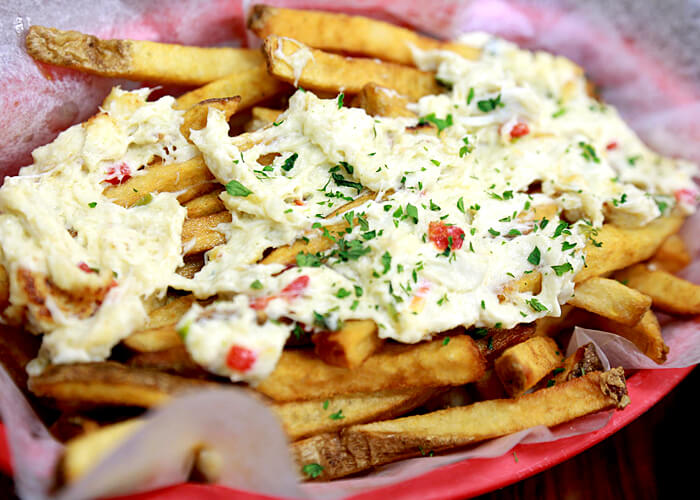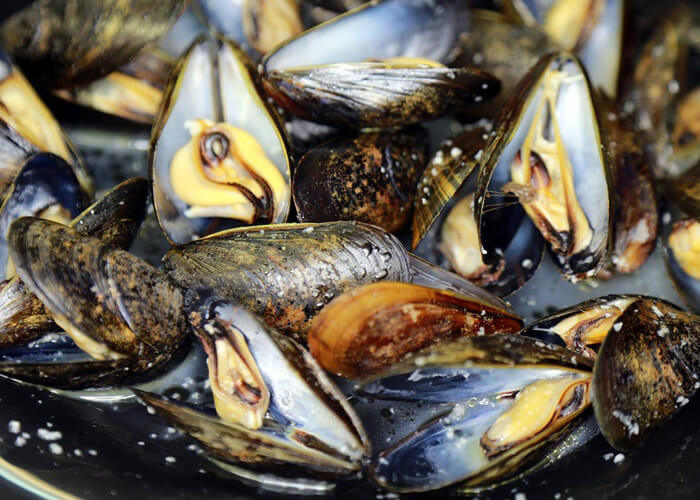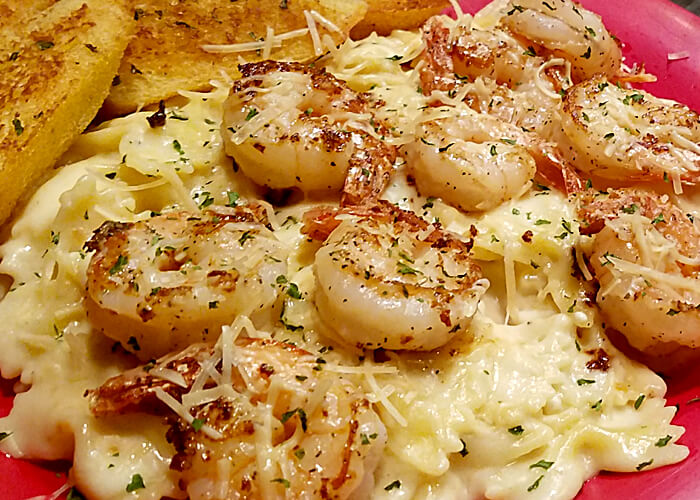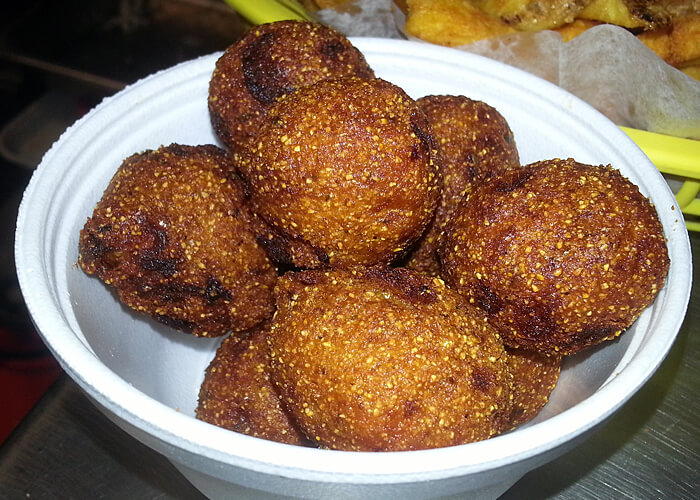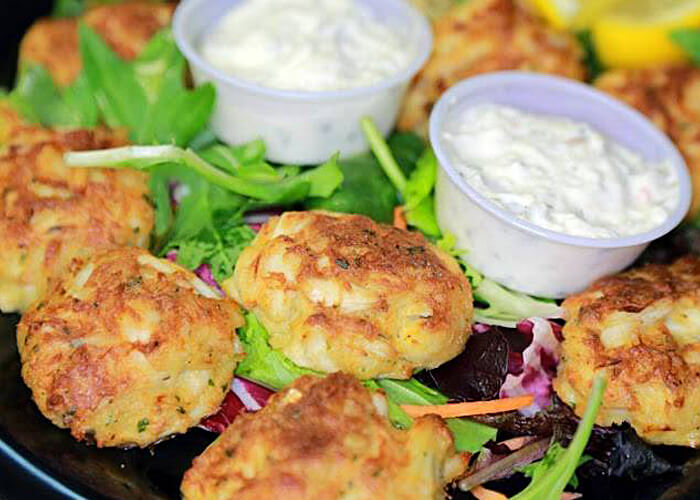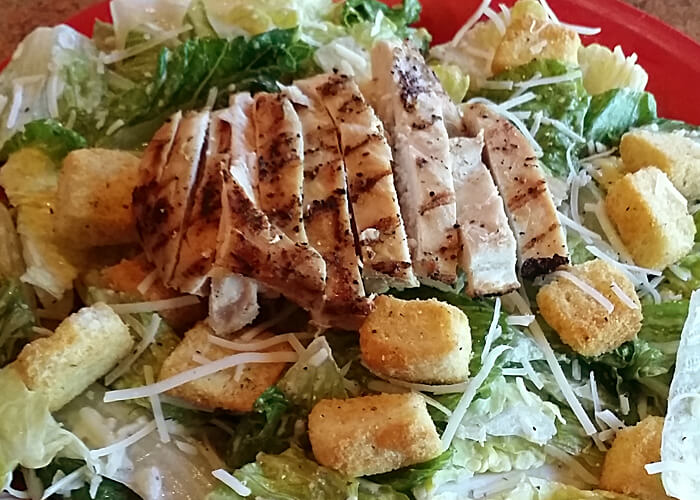 Starters
Annapolis Crab Dip
$11.99
Rich cream cheese and crab meat served on choice of sliced toasted Baguette, Bavarian Soft Pretzel, Boardwalk Fries or Old Bay Chips
Mozzarella Cheese Sticks
$6.99
Served with marinara sauce for dipping
Chicken Wings
$9.99
Served with celery and choice of ranch or blue cheese. Try 'em old Bay or Buffalo style
Bacon Wrapped Scallops
$13.99
Broiled 'til crispy and served with an apricot chutney sauce
Bacon Wrapped Shrimp
$13.99
Complimented with Swiss Cheese and a sliver of Jalapeno surrounded with Crispy Bacon
Mini Crab Cakes
(4)$10.99 (8)$20.99
1 ounce mini version of our crab cakes served with lemon and tartar
*Oysters On The 1/2 Shell
Market Price
Shucked upon order & served with lemon and cocktail sauce
Char-Grilled Oyster On The 1/2 Shell
Market Price
Our fresh shucked oyster topped with house made citrus garlic butter, grilled and topped with fresh parmesan cheese
Sliders, Sliders, Sliders
$3.50/$4.00
Mini Crab Cakes $4.00 Fried Oyster $3.50 Angus Beef $4.00
Classic Calamari
$11.99
Tubes & tentacles hand breaded and fried to order
Served with house made Remoulade and Marinara
From The Steamer
Sandwiches
Entry Salads
PO Boys
Entrees
From The Grills
Homemade Soups
Classic Sides
Premium Sides
Kids Menu
Desserts
Beverages
* Thoroughly cooking foods of animal origin such as beef, eggs, fish, lamb, milk, pottry, or shelfish reduces the risk of food borne illness. Individuals with certain health conditions may be at higher risk if these foods are consumed raw or undercooked. * 18% Gratuity addes to parties of 6 or more*
Best Seafood In Las Vegas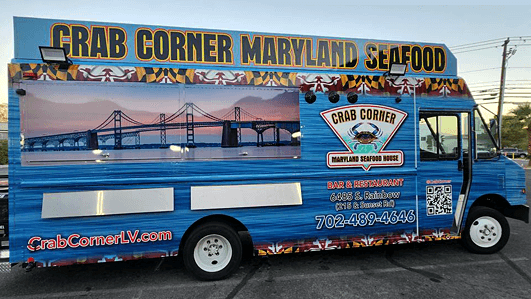 We prepare our dishes Chesapeake Bay style at our Bar and Restaurant, located at Rainbow & Sunset. Our food trucks feature some of our signature Soups & Sandwiches.
James Hsu takes us through our original Crab Corner location where it all began and highlights many of the most popular menu items! These are still available at our expanded SW location 🙂
Crab Corner is among the top seafood restaurants in Las Vegas. The freshness of never frozen quality is unmatched and has led to rave reviews. It is as if Maryland Crab house was picked up and dropped down in the middle of Las Vegas. No other East Coast Seafood eatery is remotely close within 500 miles of Crab Corner! If you enjoy truly fresh seafood entrees then you will definitely enjoy all Crab Corner offers.
The Greatest Seafood in Las Vegas
Wayde King - 04/30/2014
Crab Corner Maryland Seafood House (Southwest)
This place in Vegas is unbelievable. The greatest seafood around. It brings back the East Coast right back here to the West Coast. Come on down and have a great time!
This Place is Off The Hook!
Brett Raymer - 04/30/2014
Crab Corner Maryland Seafood House
This is Crab Corner Southwest and this place is Off The Hook!
Absolutely Awesome
Agnes King - 04/30/2013
Crab Corner Maryland Seafood House (Southwest)
Everything has been absolutely amazing! We had a great time, great food, and everything was great!
Best Place to Get Seafood
Thomas Perez - 03/09/2013
Crab Corner Maryland Seafood House
This has got to be one of the best place to get seafood. I've had some seafood around Las Vegas, and man this place is pretty amazing! I had the lobster here today that couldn't compete with anything I've ever had before.
We Ate Everything
Tracy Wong - 02/11/2013
Crab Corner Maryland Seafood House
We literally ate everything. We had the mini crab cakes and there was very little filling, just full of crab meat. The atmosphere is really cool and fun. You have to come and experience it for yourself!
Make sure your seat is waiting for you.